During many years, Rolex developed the warranty paper for its watch, as the warranty is the paper that indicates the authenticity of the watch and a solution to the problems that you may encounter when owning the watch. In this topic, we will mention the evolution of the Rolex warranty during several periods of time:
In the early fifties, the warranty document was in the form of a booklet consisting of eight pages containing the date of purchase, the watch number, and some warranty booklets written by the authorized dealer.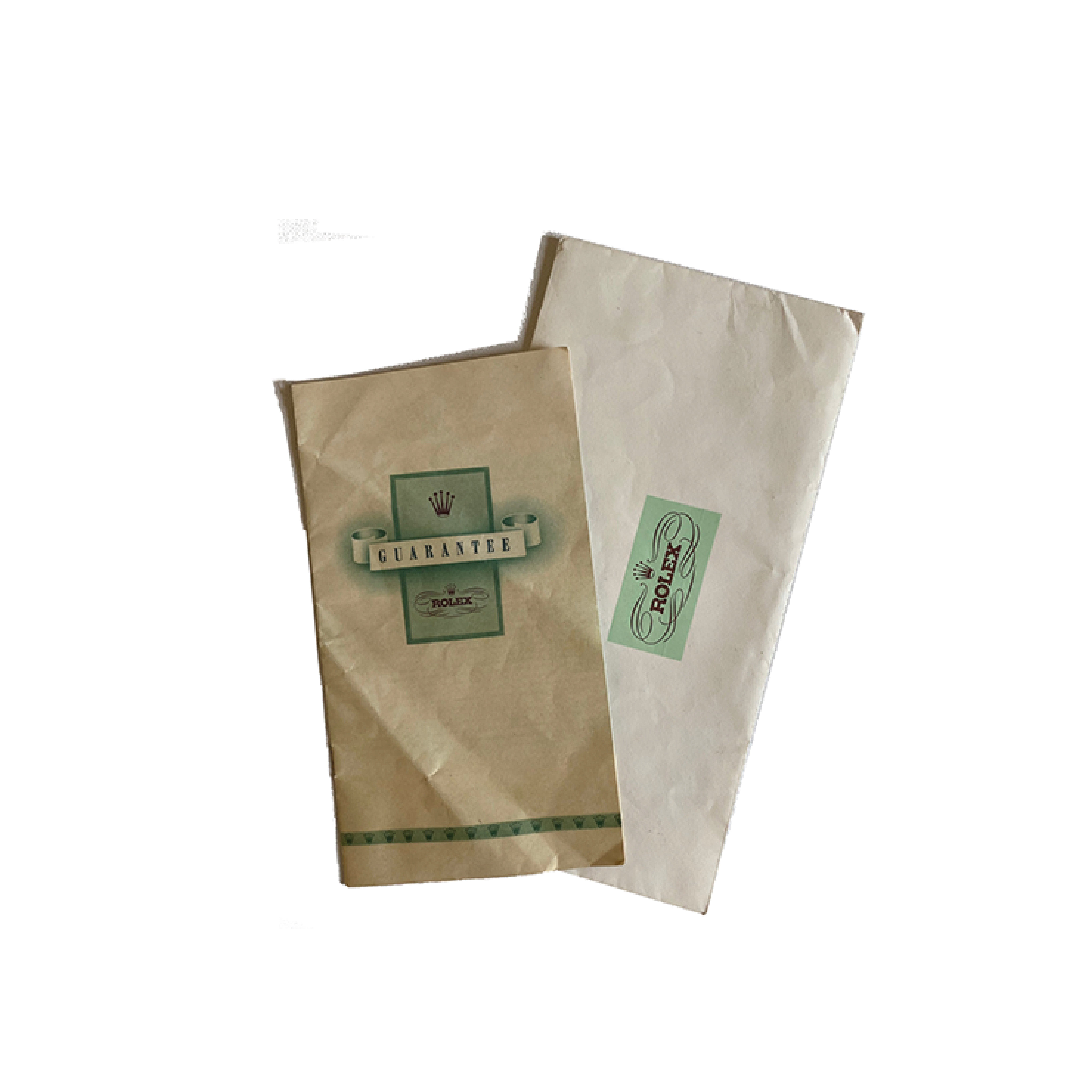 1960-1950
In 1960 Rolex created a new warranty interface design that was larger than the previous one, consisting of eight pages and a cover accompanied by the phrase "Your Rolex Oyster." In 1965 Rolex began using perforations to punch holes in warranty booklets.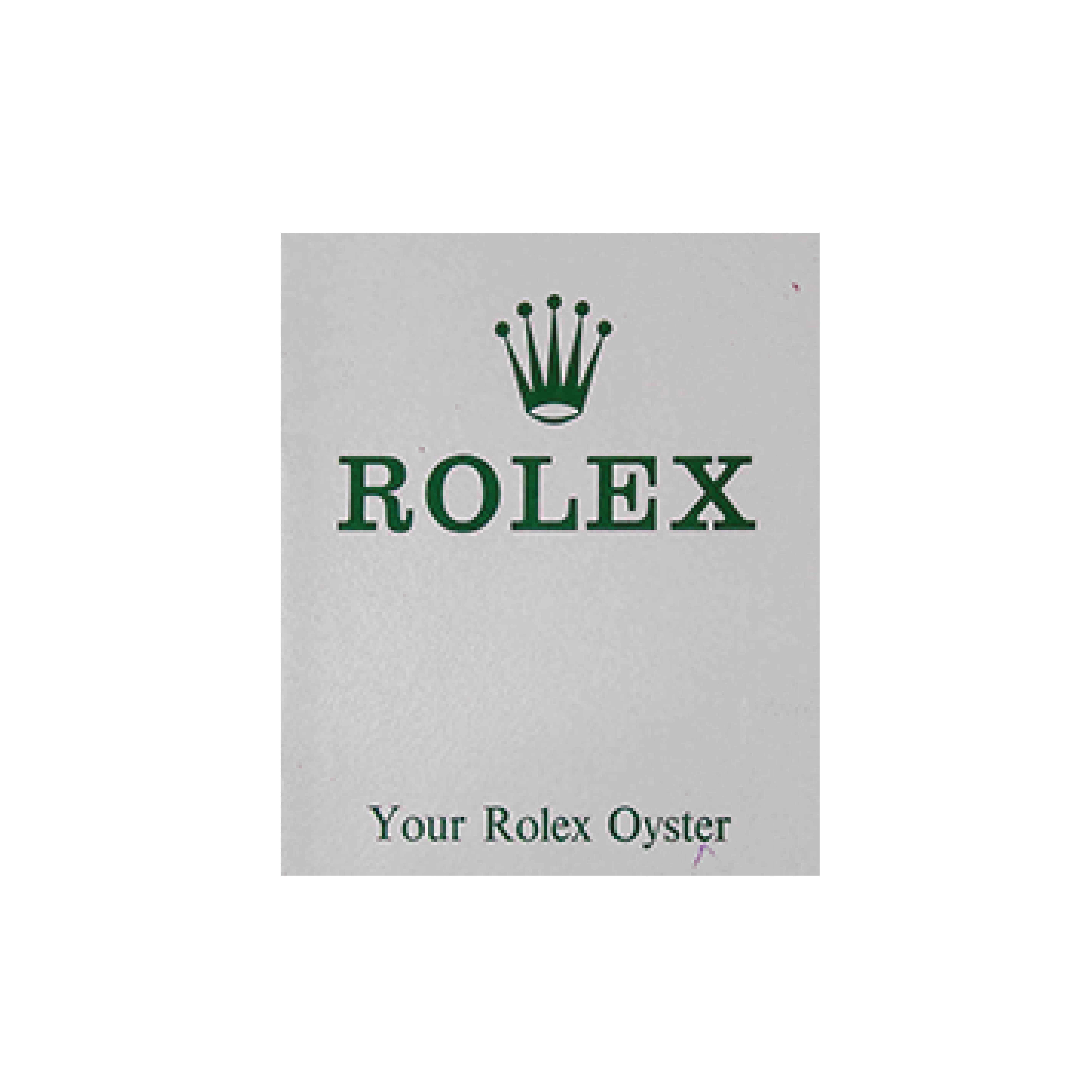 1960-1965
In 1970 Rolex removed specific information from the back of the brochure and also the word "Oyster" from the cover. The chronometer warranty was enlarged, making room for owner and dealer information, and a smaller warranty was introduced for use with non-chronometer watches.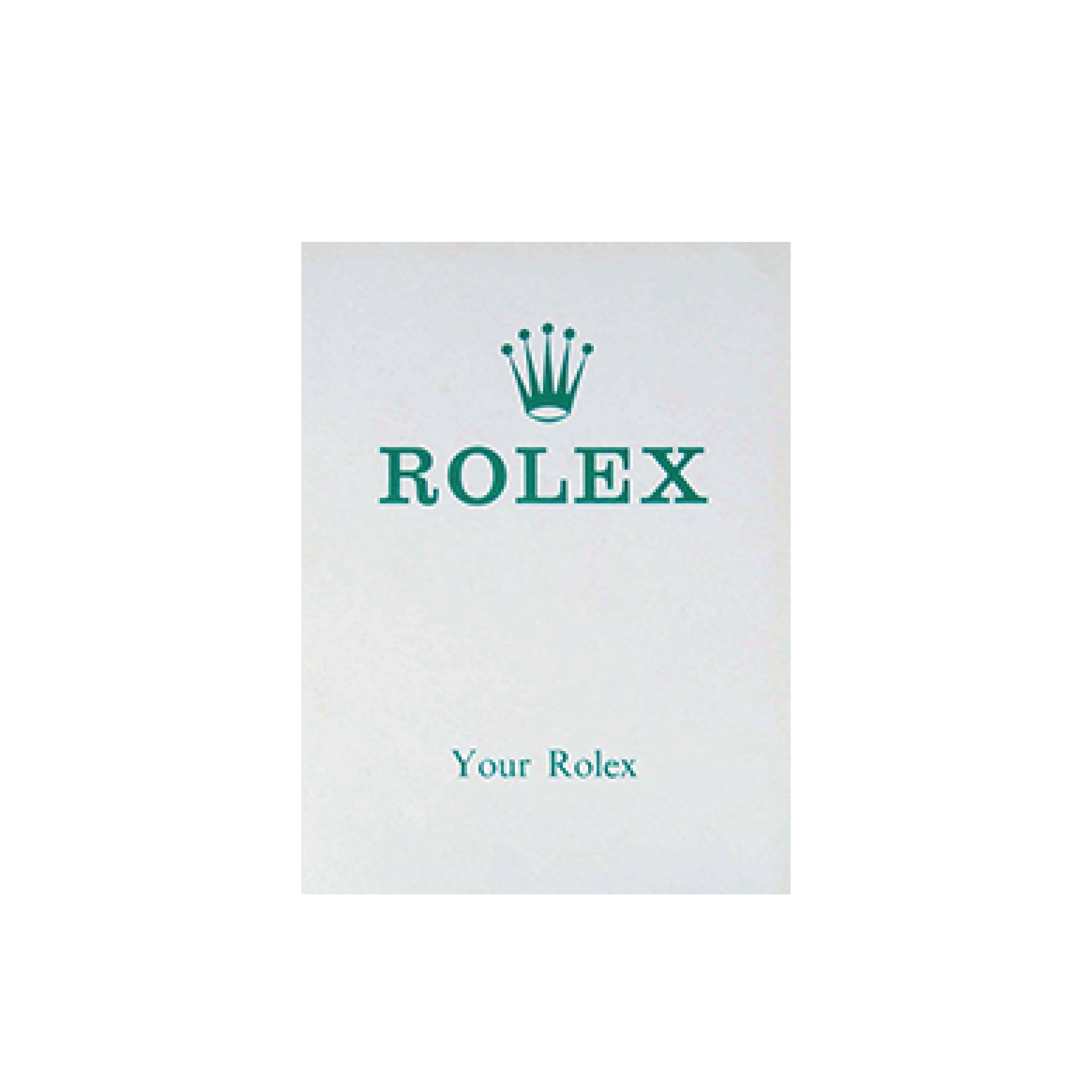 1970-1975
In 1975, Rolex changed the limits of the warranty with the Rolex crown logo. The warranty did not change significantly until 2005, when the crown became the highest warranty.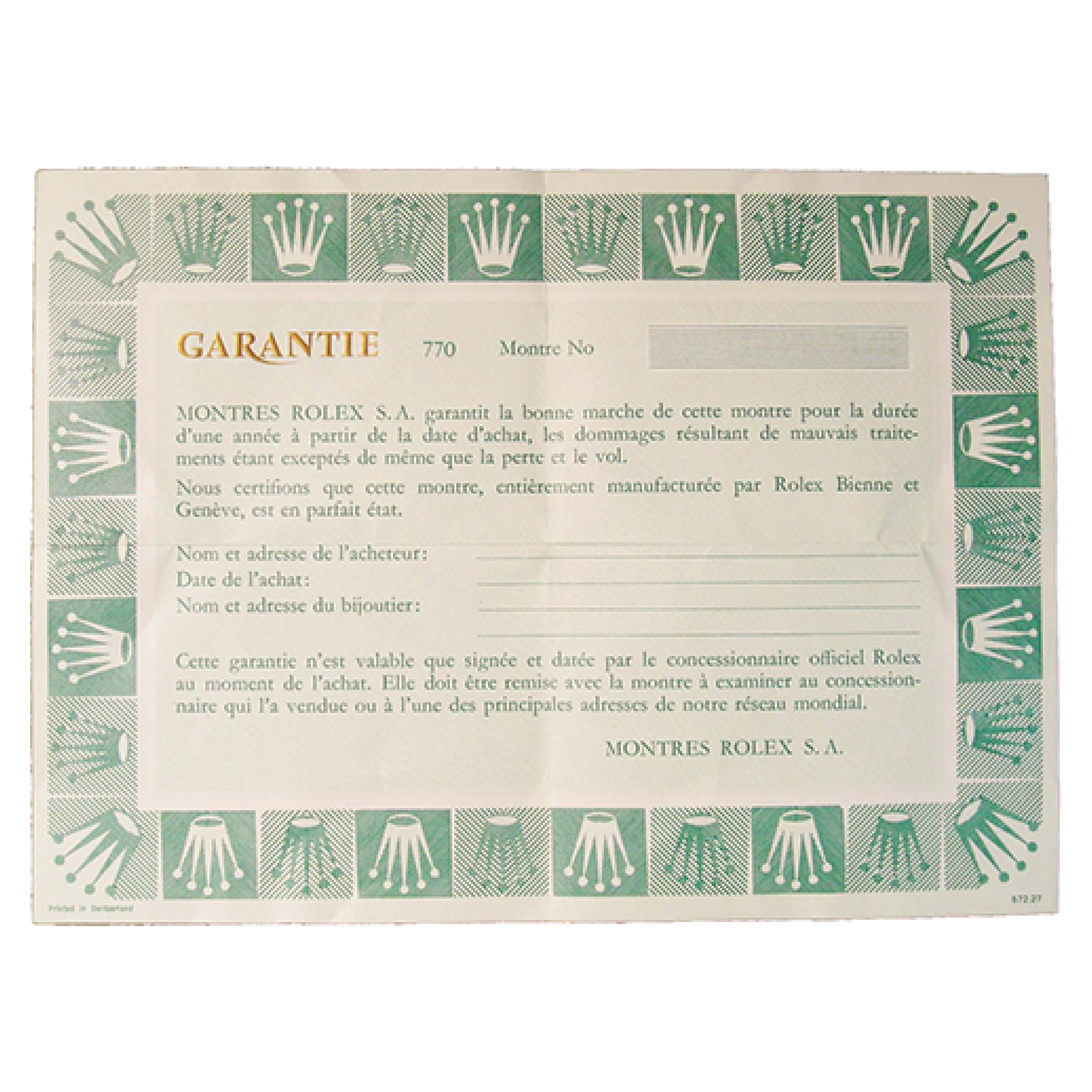 1975-2000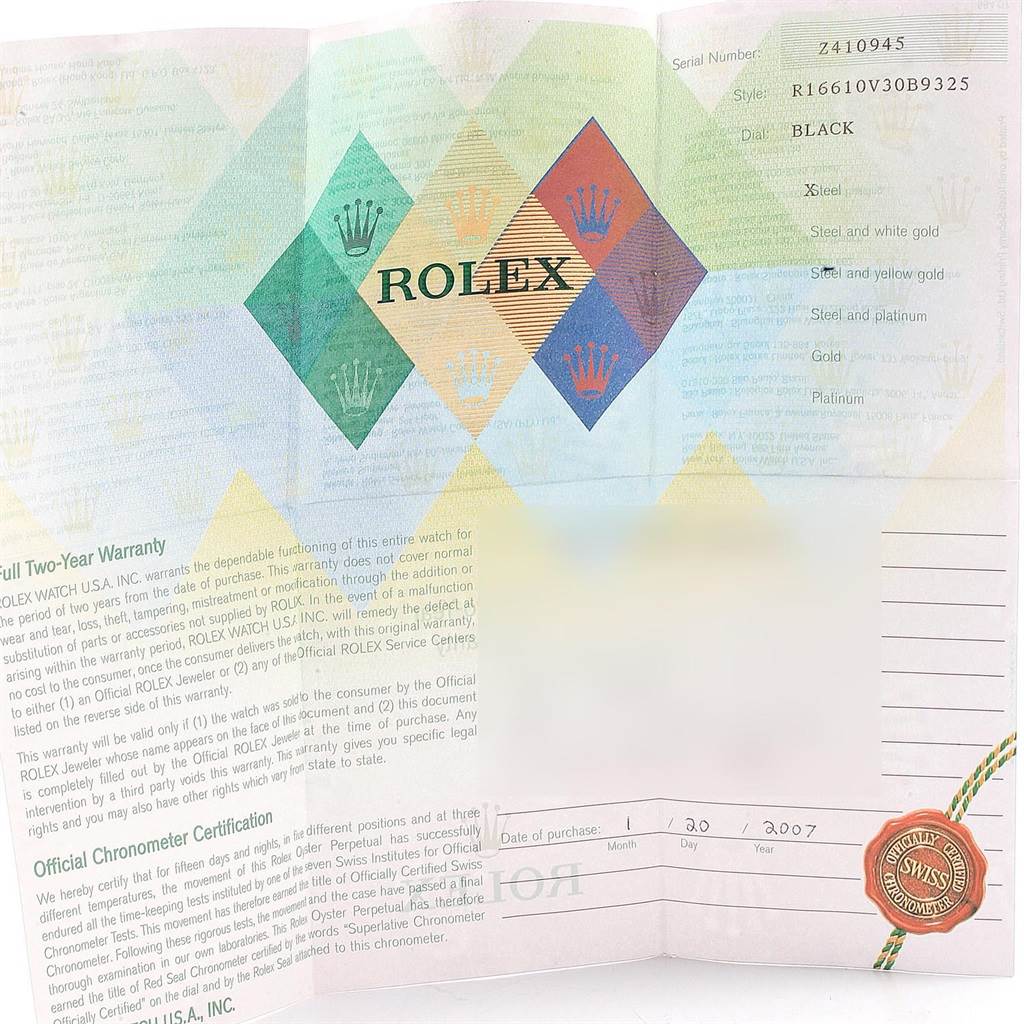 2000-2005
From 2006 - 2015 the warranty was changed, as it became a card containing all the information of the watch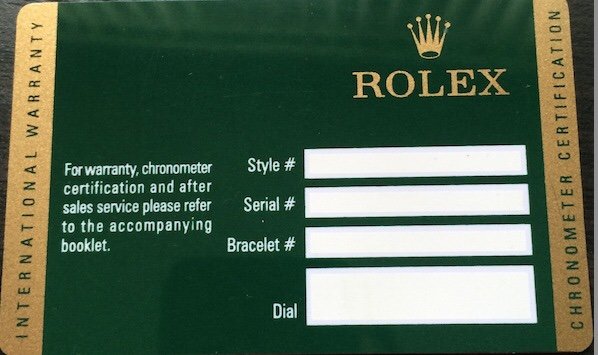 2006-2015
In 2016, the design of the warranty card was changed and it contains only the serial number of the watch and the model number until 2019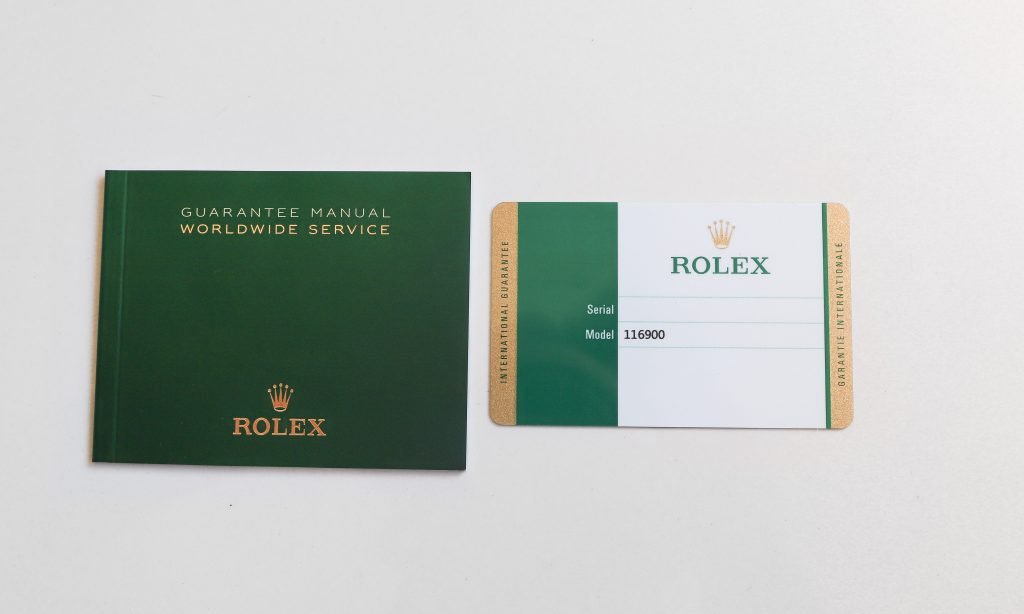 2016-2019
In 2020, the design of the warranty card has changed, as it contains the model number, serial number and date of purchase only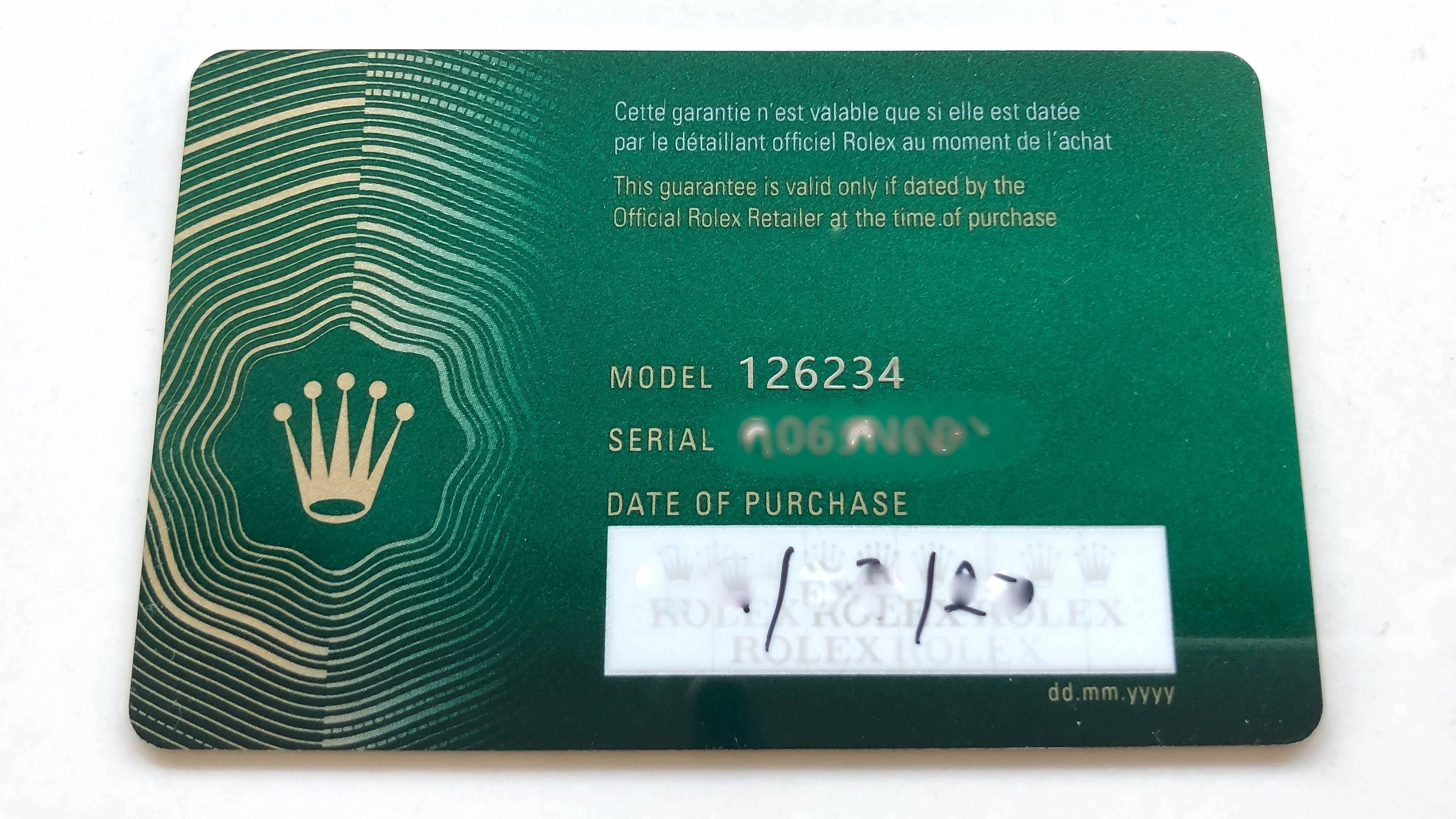 2020